Lykan HyperSport is a super product that appeared in Fast and Furious is a super rare car, the world only 7 cars are produced.
---
Currently, part 9 of the blockbuster franchise Fast and Furious: Hobbs and Shaw are feverish at every box office, with the cast of guts: Dwayne Johnson, Jason Statham, Idris Elba,…
The movie appeals not only to the stunts, Fast and Furious also drags audiences to theaters for expensive supercar and pit. Here are the top 5 cars arranged in the order of expensive value increasing, with the price of staggering the most part of Fast and Furious to date.
1. 458 ITALIA (FAST AND FURIOUS 7): 230,000 USD
This is the vehicle that appears in the Fast and Furious 7, 4,527 mm long, 1,937 mm wide and 1,213 mm high. The wheelbase reaches 2,650 mm.
Possessing a 4.5 liter V8 engine block, the capacity is up to 607 horsepower at 9,000 rpm. This super horse takes only 3 seconds to accelerate from 0 to 100km/h.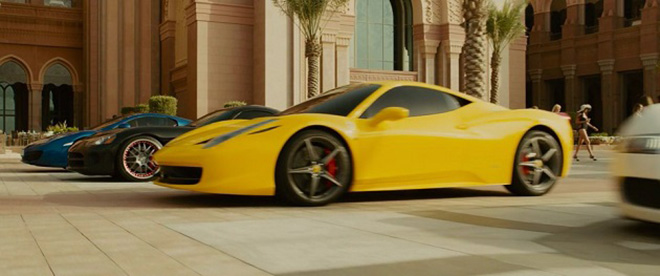 The maximum speed of the Ferrari 458 Speciale is 325 km/h. The high-performance version of the 458 Italia is also equipped with the new SCC angular control system or traction control system that changes the torque distribution ratio between the two rear wheels.
2. 720S MCLAREN (FAST AND FURIOUS: HOBBS AND SHAW): USD 290,000
This is a supercar that appears in the latest installment of the Fast and Furious series, the car is controlled by the main character Decker Shaw so constantly appears in the frames.
McLaren 720S is a new 4.0-liter V8-powered supercar, producing a maximum capacity of 720 horsepower at 7,000 rpm and maximum torque of 770Nm at 5,500 rpm. Acceleration from 0-100 km/h in 2.9 seconds, a maximum speed of 341 km/h.
3. 1969 DODGE DAYTONA (FAST & FURIOUS 6): 900,000 USD
This is an upgraded version of the Dodge Charger piloted by Dominic Toretto. With red paint and many improvements inside, Dodge Daytona is a metaphor for the hero's character development in the Fast and Furious 6, and also plays an important role in the Spanish mission of the character group.
4. BUGATTI VEYRON (FAST & FURIOUS 7): 1.7 million USD
Bugatti Veyron owns a 16-cylinder W-shaped engine block, 8 liter capacity, 64 valves, 4 camshafts, 4 turbochargers, producing a maximum capacity of 1,001 horsepower and maximum torque of 1,250 Nm.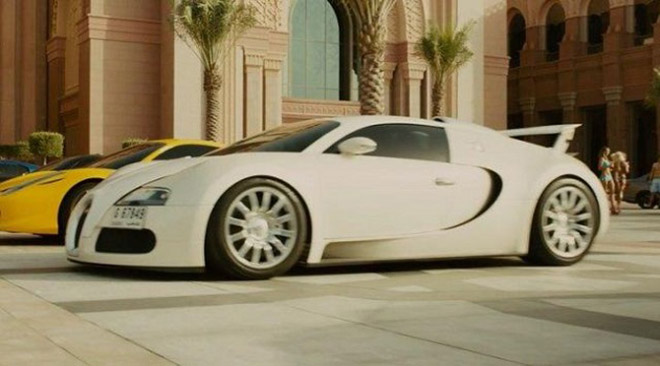 The engine block combined with the 7-speed gearbox helps Bugatti Veyron take less than 2.5 seconds to accelerate to 100 km/h from the starting position. From 0-200 km/h speed prince takes 3.8 seconds. The maximum speed on the Bugatti Veyron standard version is 408.84 km/h.
5. LYKAN HYPERSPORT (FAST & FURIOUS 7): 3.4 million USD
In the seventh, the red supercar from W Motors of the UAE did not have too much land, but left a deep impression when used by Dominic Toretto to fly through three towers of the Etihad Towers complex.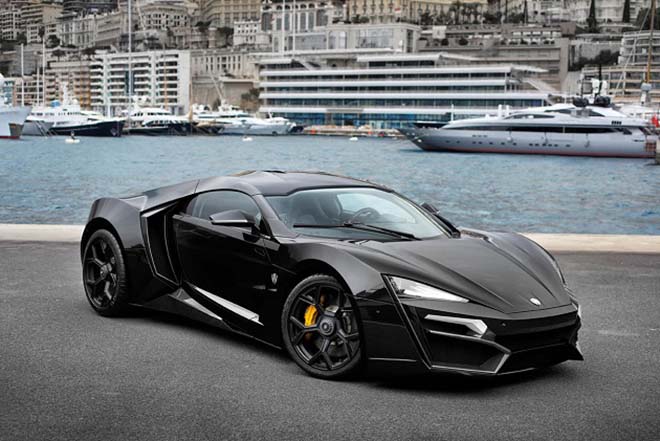 Lykan Hypersport possesses tremendous power with the 6-cylinder engine, twin-supercharger, 3.7-liter capacity, the capacity of 750 horsepower and maximum torque of 960 Nm, accelerating from 0 to 100 km/h in 2.8 seconds and maximum speed reaches 395 km/h.
The price is expensive but you don't want to buy it because there are only 7 Lykan HyperSport in the world.