Airbags are difficult and unnecessary to install on F1 racing cars because the special design of the car is capable of protecting the drivers.
---
The total basic cost to produce an F1 race car is about 14 million USD. However, the car does not have airbags, safety equipment inherent in the popular car line. So what makes manufacturers not fit bags when on F1 racing cars?
According to the Bright Side, F1 cars designed the cockpit to fit the driver. The space is so narrow that it is impossible to install a steering wheel, costing about 70,000 USD.
Possessing many buttons, controls and flat-surface design, F1 steering wheel is hard to fit inside hidden airbags like commercial cars. Besides, the close distance and cramped space can cause the driver to suffocate, injure the bag when activated.
The F1 driver's seat is so modest that drivers cannot wear all safety belts in their shoulder, hip, and leg positions. Technical staff often help riders do this.
It is about having 5-7 safety belts in the car, the driver cannot slide forward or splash out of the car when there is an accident. This almost eliminates the use of airbags to prevent the driver from colliding with the details of the vehicle. More specifically, when an accident occurs, riders can disassemble the seat belts with just one knob and get out the car the fastest in about 5 seconds.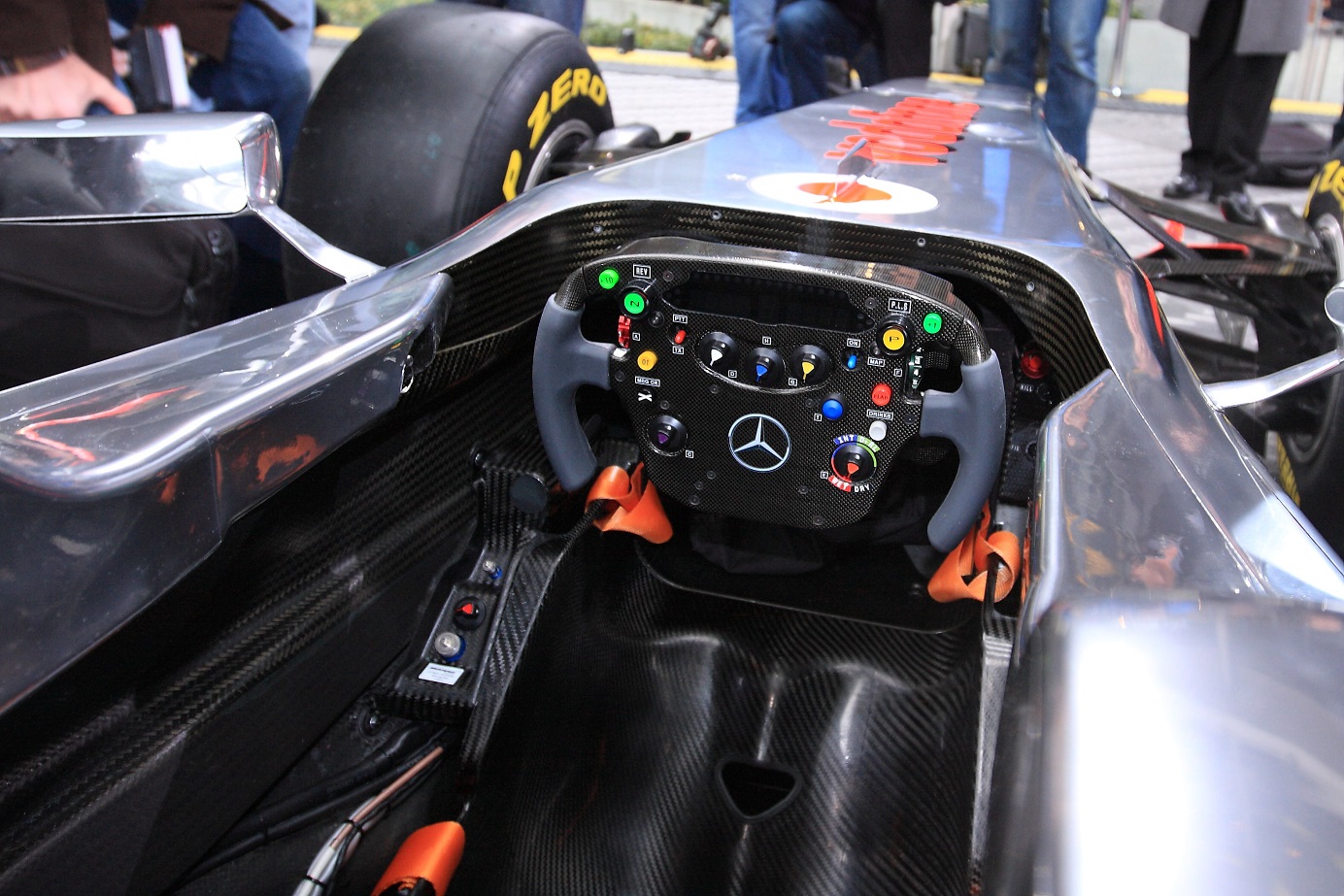 Why F1 racing cars do not have airbags
F1 racing frame construction is made of light, expensive components, but the stiffness factor is not so overlooked. The details outside the F1 car may be broken or damaged but it is difficult to affect the cockpit where the driver sits.
In addition to the design of F1 cars, riders are also protected by special helmets. For example, this helmet can withstand the force of a 3-kilogram metal rod, falling from a height of 3 meters. The helmet's material prevents deep cuts not exceeding 25 mm inside.
Helmets of F1 racing helmets can protect the driver's eyes at a speed of 483 km/h. At the same time, this helmet can withstand outside temperatures up to 815 degrees Celsius for 45 seconds, while the internal temperature is then, below 70 degrees Celsius.
With the equipment available on F1 racing cars and for athletes, airbags are no longer necessary.