Lincoln Navigator, Range Rover LWB, Cadillac Escalade, BMW X7,… are luxury SUV models with classy appearance and extremely modern interior comfort.
Large luxury SUVs often own superficial, luxurious and especially interior compartments with the most modern facilities.
This segment of high-class luxury rooftop always makes the elite in particular and car enthusiasts in general desire to own.
1. Lincoln Navigator
Developed on the basis of Ford Expedition but the overall design is more luxurious and classy, ​​the new Lincoln Navigator starts at $76,185 and the highest is 97,135 USD for Black Label version.
The standard Lincoln Navigator has a length of 5334mm, a width of 2029mm, a height of 1989mm and a wheelbase of 3111mm. Meanwhile, the more advanced Navigator version owns a wheelbase that extends up to 3343mm along with an overall length of 5636mm.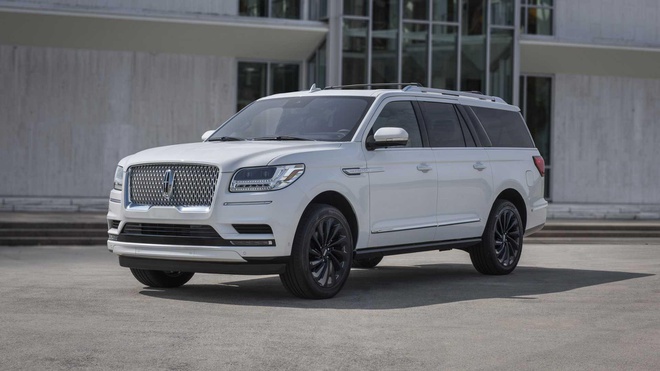 Does not provide V8 or turbocharged engine options such as the Escalade 2021, Lincoln Navigator is equipped with a 3.5L twin-turbocharged V6 engine, which produces a maximum capacity of 450 horsepower and a maximum torque of 691 Nm, coupled with a 10-speed automatic transmission. In theory, the V6 twin-turbo turbocharged engine on the Navigator is obviously significantly more powerful than the Escalade, although most customers will be more interested in more realistic performance.
2. Cadillac Escalade
The starting price for the new Cadillac Escalade is on a par with most competitors in the large luxury SUV segment, especially the Navigator. According to some reputable sources, Escalade 2021 will cost up to 76,195 USD, the highest is 92,295 USD for the ESV version. However, the most advanced Platinum Package will bring the price of the "dinosaur" Cadillac Escalade 2021 to $ 101,745.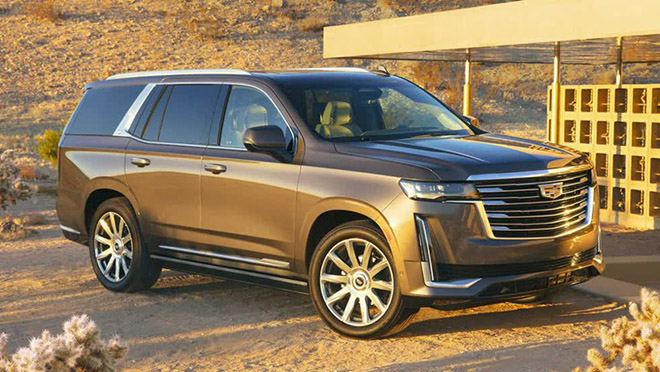 The standard Cadillac Escalade will have an overall dimensions of length x width x height of 5382 x 2059 x 1948 mm and a wheelbase of up to 3071mm. If these numbers are not enough to satisfy customers, Cadillac is ready to provide an Escalade ESV version with an extended wheelbase (LWB) of up to 3407mm.
Escalade engine options include 6.2L V8 petrol engine, producing a maximum capacity of 420 hp and a maximum torque of 623 Nm and a 3.0L turbocharged diesel engine, producing a maximum capacity of 277 codes maximum torque and torque of 623 Nm. Both come with a 10-speed automatic transmission.