Bugatti has long been known as the world's supercar brand, but few know that the company has also produced aircraft and many other surprises.
Besides producing super-million-dollar supercars, owning a car worth $ 114 million. The company also used to make aircraft, even trains.
Let's discover interesting surprises about this Bugatti supercar company.
1. Bugatti produced the most expensive car in the world worth 114 million USD
The Type 57SC Atlantic was built in 1936 by Ettore's son, all the parts of the car were put together because metal welding was not available at this time. A total of 4 Type 57SC Atlantic vehicles were created and only 2 remain in existence today. Thanks to the teardrop-shaped design and the limited production make this model the most expensive and most sought after vehicle today.
2. Bugatti made aircraft
Bugatti has designed several aircraft engines for the French government after the outbreak of World War I, but this is not the only ambition of Bugatti Ettore Bugatti's boss. Ettore wanted to create an aircraft to defeat the Germans in the Deutsche de La Meurthe Cup race. However, this dream of Ettore has failed and this plan was also canceled. Currently two Bugatti engines are stored at EAA Aviation Museum, USA.
3. Bugatti was the first car manufacturer to manufacture brake clamps by 3D printing technology
3D printing technology makes the brake clamps lighter and more durable than the brake clamps produced by conventional technology. The main problem with this technology is that it takes too long to execute, each brake clamp takes up to 45 hours to complete. Bugatti says this is a much cheaper alternative to expensive high-performance brake calipers.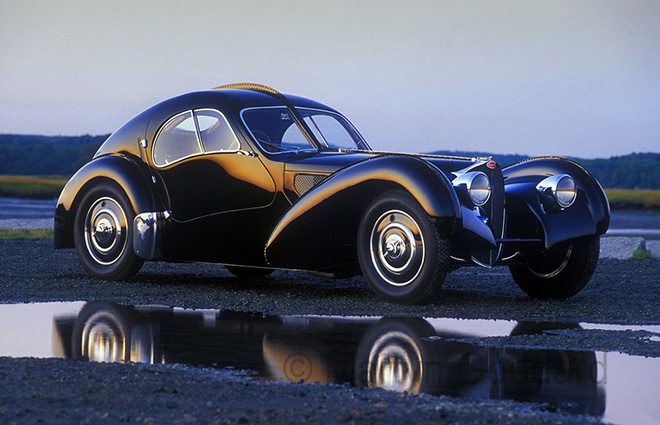 4. Bugatti is owned by Volkswagen Group
When Ettore Bugatti died, he appointed Pierre Marco to take over the company. Pierre collaborated with Roland Bugatti, one of Ettore's sons, to continue developing Bugatti. However, the company's situation began to decline, the factory officially closed in 1956 and was later acquired by Volkswagen in 1998.
5. Bugatti Veyron has up to 10 cooling water tanks
Bugatti Veyron is a masterpiece of the modern car industry when it is equipped with up to 10 radiators, these radiators help the car operate as strongly and best as possible. Bugatti Veyron has 3 radiators for engines, 3 heat exchangers for cooling systems, 1 for air conditioners, 1 for oil transmission systems, 1 for differential oil systems and the last one for oil systems.